During one of the protest rallies demanding the resignation of Prime Minister Nikol Pashinyan in Armenia, attention was drawn to a poster held by one of the protesters.
"This is the future that Nikol promised us. Similar situations can happen in Yerevan. Take to the streets and take responsibility for your future," reads a poster with an image of an injured child.
Faktyoxla Lab. has tried to clarify where the photo on the poster was taken.
Our research revealed that the photo of the injured child was taken by David Turnley during the December 1988 earthquake in Armenia.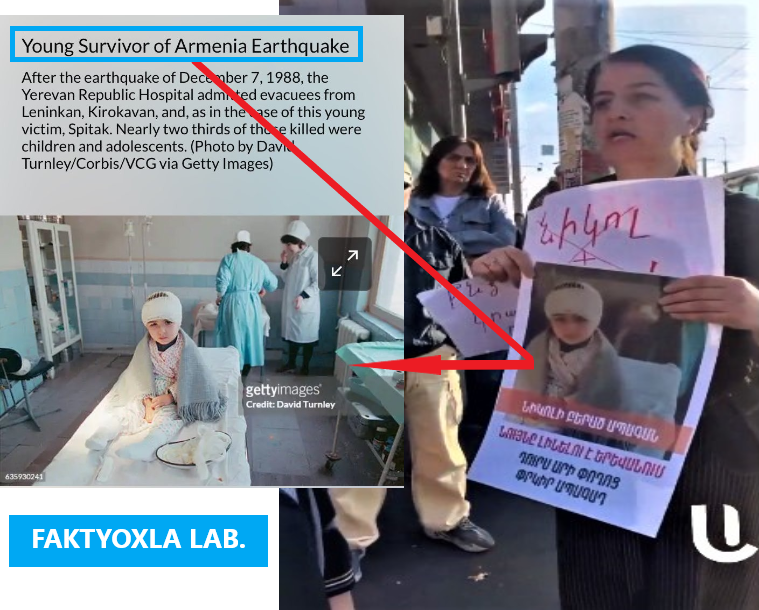 The photo presented on gettyimages.com.au is taken from the archives of Carbis, a portal for selling photos from Microsoft. The following note was written about the photograph posted on the portal: "After the earthquake of December 7, 1988, the Yerevan Republic Hospital admitted evacuees from Leninkan, Kirokavan, and, as in the case of this young victim, Spitak. Nearly two thirds of those killed were children and adolescents. (Photo by David Turnley/Corbis/VCG via Getty Images)."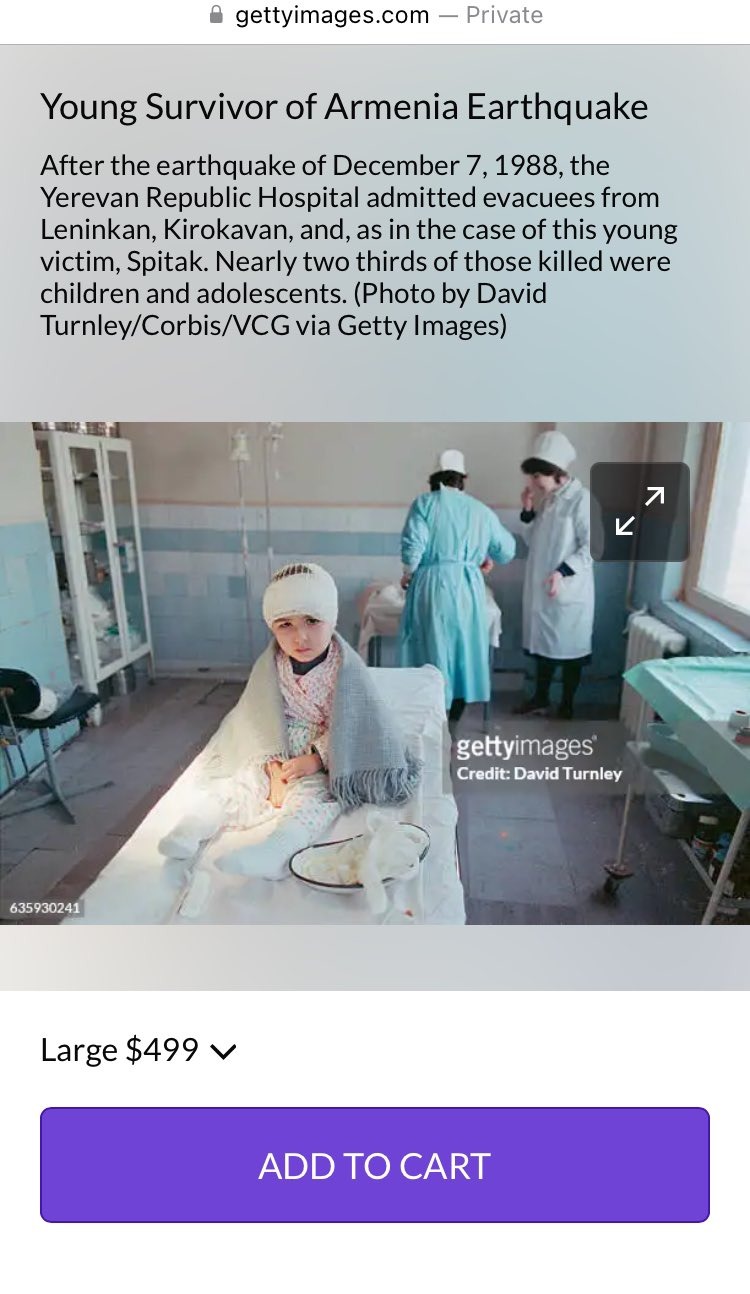 Thus, it turns out that the Armenians, using this photo, intend to provoke their compatriots against Pashinyan and, at the same time, convey false information about Azerbaijan to foreign media. This shows that their fraud is not only directed against Azerbaijan and Türkiye. They can even lie to themselves.
Conclusion:
- The photo on the poster used in the protest rally against Pashinyan was not taken in Karabakh;
- This photograph used to create the image of the "child injured in Karabakh" was taken during the 1988 earthquake in Armenia.