"Human rights activist" living in Karabakh, Gegham Stepanyan, has reported that the ambulance, which was sent from Khankandi to Agdere to transport the bodies of the dead, was fired upon by the Azerbaijani armed forces. The driver of the car was injured and is currently unable to evacuate the bodies to Khankandi.
Faktyoxla Lab. has clarified this information.
Azerbaijan's Defense Ministry has issued a statement regarding this news. The statement says that the information spread in the Armenian segment of social networks about the alleged shelling of an ambulance by the Azerbaijani Armed Forces is an absolute lie.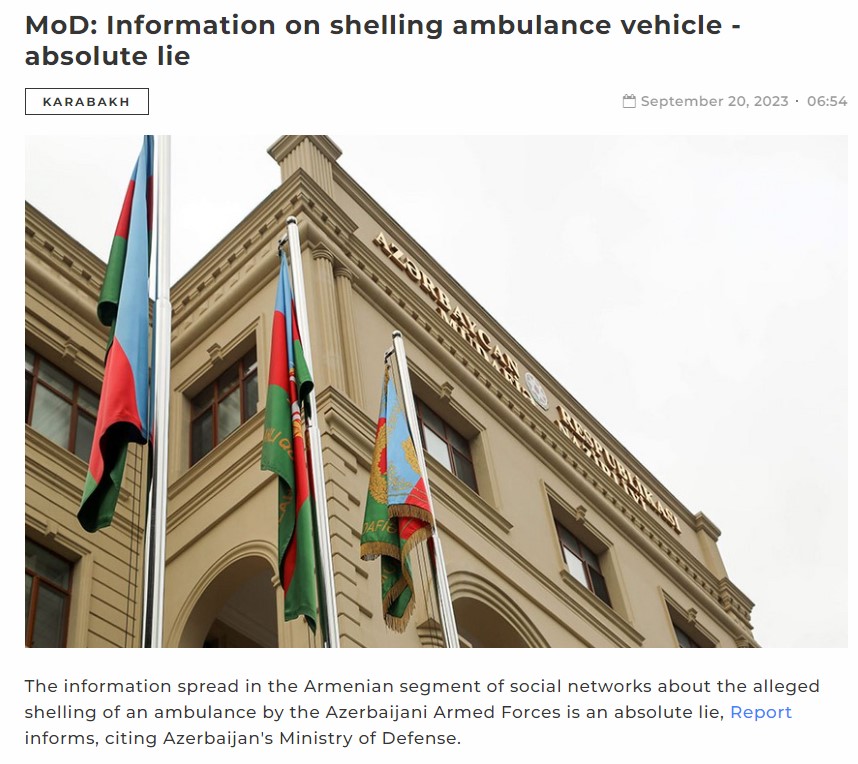 "We categorically deny this information disseminated to form a wrong opinion in the international community," the ministry stressed.
Thus, the news spread by "human rights activist" Gegham Stepanyan, known for spreading fake information, about the shelling of an ambulance from Khankandi to Agdere by the Azerbaijani military, is fake. The civilian population and civilian infrastructure are not attacked by the Azerbaijani military.