Patrick Lancaster, who presents himself as an American journalist, lives in the Donbas region of Ukraine and is currently in Goris, Armenia. As during the 44-day war, the American journalist is still speaking from a pro-Armenian position and is conducting propaganda against Azerbaijan with biased and one-sided reports. The last two videos that he shared with the titles "Azerbaijani soldiers fired at Armenian refugees trying to leave Karabakh" and "Azerbaijani were cutting off the hands and heads of Armenian children" are also of this type.
In the video report "Azerbaijani soldiers fired at Armenian refugees trying to leave Karabakh" (face hidden from cameras) shot in the leg (face hidden from cameras-ed.) an interview is presented. Instead of wrapping the leg of the injured, the "medical worker" who shows the wound is constantly engaged in propaganda against Azerbaijan, talking about the firing at refugees while leaving Karabakh.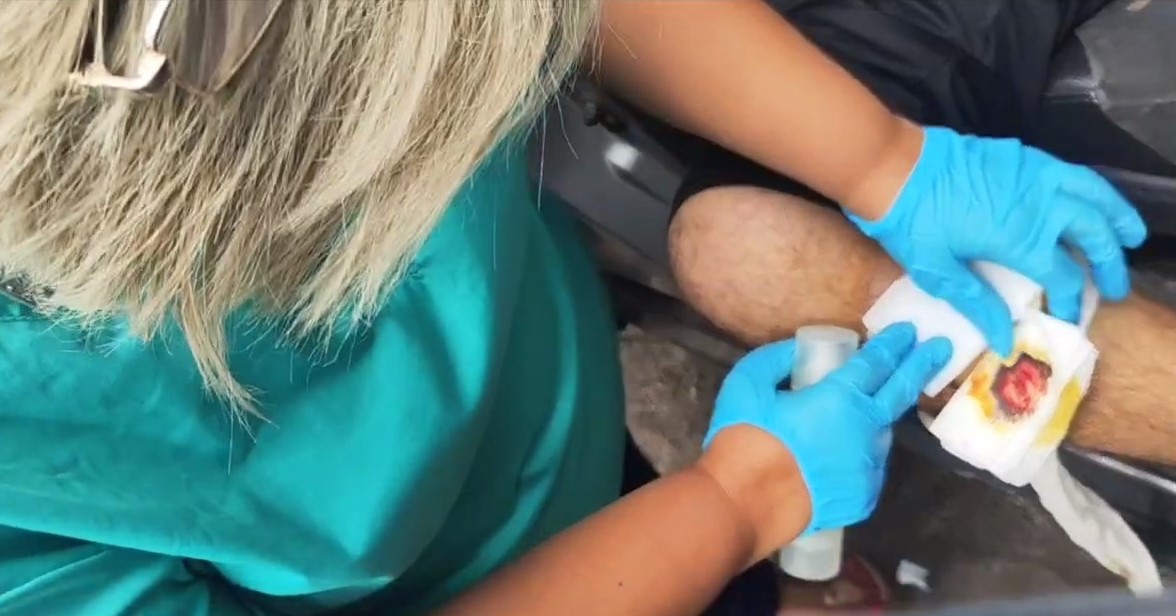 In the course of the investigation, it became clear that no official and serious media resource mentioned the fact that the Azerbaijani military opened fire at refugees trying to leave Karabakh.
On the other hand, the woman, whose face is hidden from the cameras, says that the injured Armenian was injured 2 days before the day of the interview. In other words, it turns out that he was injured not "when he tried to leave Karabakh", but a few days before the events. Looking at the footage, it is easy to understand that the wound is not new.
It is quite possible that the unidentified Armenian fought in one of the illegal armed groups and was wounded while resisting the legal demands of the law enforcement agencies during the anti-terrorist measures held in Karabakh. The operator asked, "Which village is the injured from?" - he answers the question as a security officer who tries to protect the principles of confidentiality rather than as a medical worker: "I can't tell you the name of the village. I don't know why I should tell you this information."
There is not much to say about the second video. They find a 15-16-year-old teenager who can speak Russian and ask him about the events. And he repeats the text he memorized from the beginning, changing the place of the sentences. Sometimes he says that the Azerbaijani army came at night (although the operation started at noon-ed.), sometimes the police used loudspeakers to use words he did not understand (Azerbaijani police did not participate in the operation-ed.), sometimes they hid in the basement, sometimes in the stable because of excitement, sometimes there was no one to protect them, sometimes awkwardly conveys to Lancaster's audience that the soldiers guarding them were fired upon while they were eating. The Armenian woman approached by the blogger tells an incredible "Armenian tale": "Azerbaijani used to cut off children's hands, feet, and heads, and now they are walking around without arms and legs."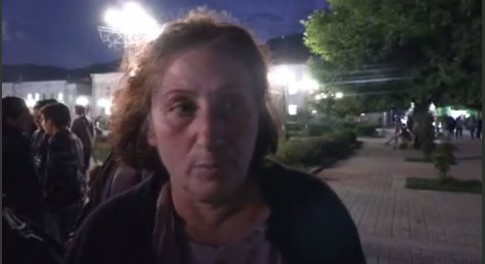 But why does the blogger Patrick Lancaster distribute these videos and what is the interest of this person who prepares reports in favor of Armenians during the 44-day war? Who is Patrick Lancaster, who considers Ukraine's Donbas region to be Russian territory, claims that Ukrainians are to blame for the downing of Malaysia Airlines flight MH17 on Ukrainian territory, is on the list of persons sanctioned by Ukraine, and is the author of many scandalous fake news?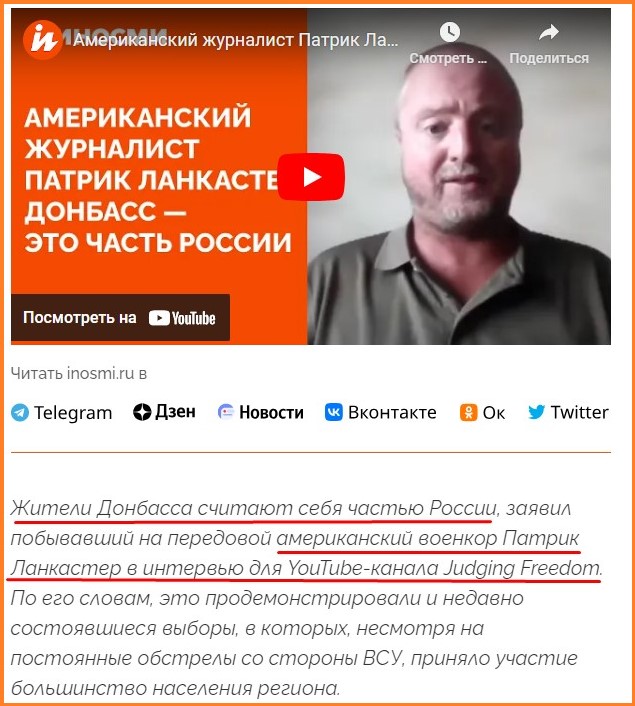 Faktyoxla Lab. (Factcheking Lab.)has tried to clarify these questions.
Lancaster grew up in St. Louis, where he attended a private Catholic high school. Just after graduation in 2002, he joined the Navy. After attending the Navy and Marine Corps Intelligence Training Center in Dam Neck, Virginia, he served on the aircraft carrier USS Kitty Hawk on deployments to the Persian Gulf, Australia and South Korea. He worked as a cryptologic technician and likely held a top-secret clearance, according to Navy documents.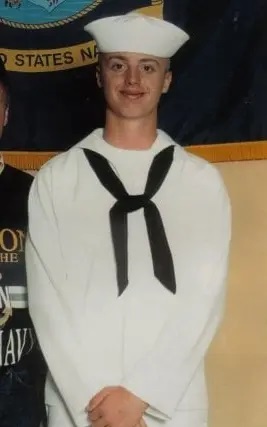 After his discharge from the Navy in 2006, Lancaster tried his hand at real estate for a few years, according to his LinkedIn profile. It was a uniquely poor time to enter the US real estate market; the sector collapsed in 2008 and triggered a global financial crisis. After that foray, Lancaster worked briefly for a South Dakota construction firm, the company's owner confirmed. Then Lancaster went to Europe and settled in Berlin, where he became involved in videography.
He first traveled to Ukraine in 2014, where he observed the Crimean referendum vote. In interviews with Russian media, he has said what he saw on the ground did not match what was portrayed in Western media, and it inspired him to begin documenting the scene. In his early videos, Lancaster seems more interested in opposing views, interviewing several people who thought the region should remain part of Ukraine.
During this period, Patrick presents his videos about the conflict between Ukrainian forces and Russian-backed separatists to the channel formerly known as "Russia Today", which later became "RT", headed by the Russian media-oligarch, Armenian-born Margarita Simonyan (it seems successful "cooperation"). It was after these videos that Lancaster's name began to appear on "RT", "Russia-1", "Russia-24" and "Zvezda" channels. In 2014-2017, he officially worked as a video reporter at Russia Today (RT), headed by Armenian Margo Simonyan. Articles about him were published in Russian-language newspapers of the temporarily occupied territories of Ukraine, such as "Donetsk vechirnii".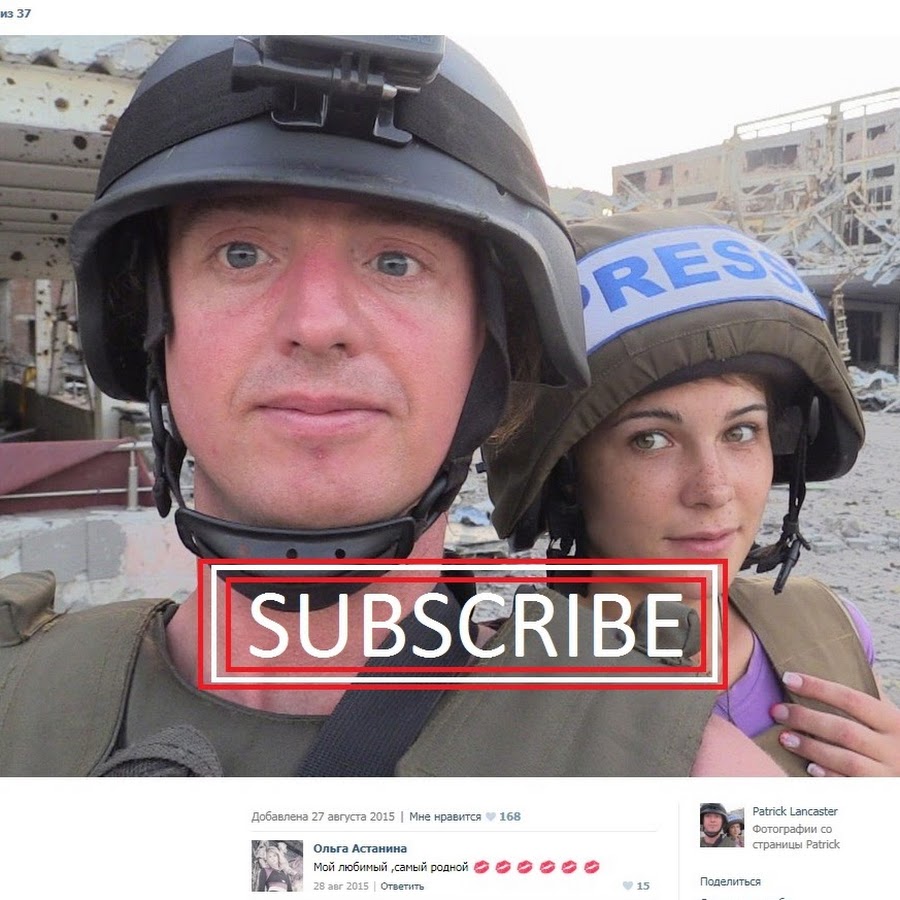 While Patrick Lancaster was in Donbas, he met a lady named Nadejda Astatina. In 2017, he accepted orthodox Christianity and got married to Nadejda Astatina. It is interesting that there is no accurate information about this lady. She has 10 different social media accounts, some of which have her name as "Nadejda" and others as "Olga". In general, mysterious coincidences are often observed in the couple's acquaintance and subsequent relationships.
Now here is what those who knew Lancaster say about him…
It is difficult to call Patrick Lancaster a multidisciplinary journalist. So, the videos made by him are exactly about either Russia-Ukraine or Armenia-Azerbaijan conflict. And one line remains unchanged: biased and one-sided propaganda against Ukraine and Azerbaijan, embellished with false information.
Observations show that he is a very timid person. Usually not on the front line. He prepares reports from hot spots only after the end of hostilities and complete calm. During the shooting of the scenes, he is accompanied by several soldiers almost every time.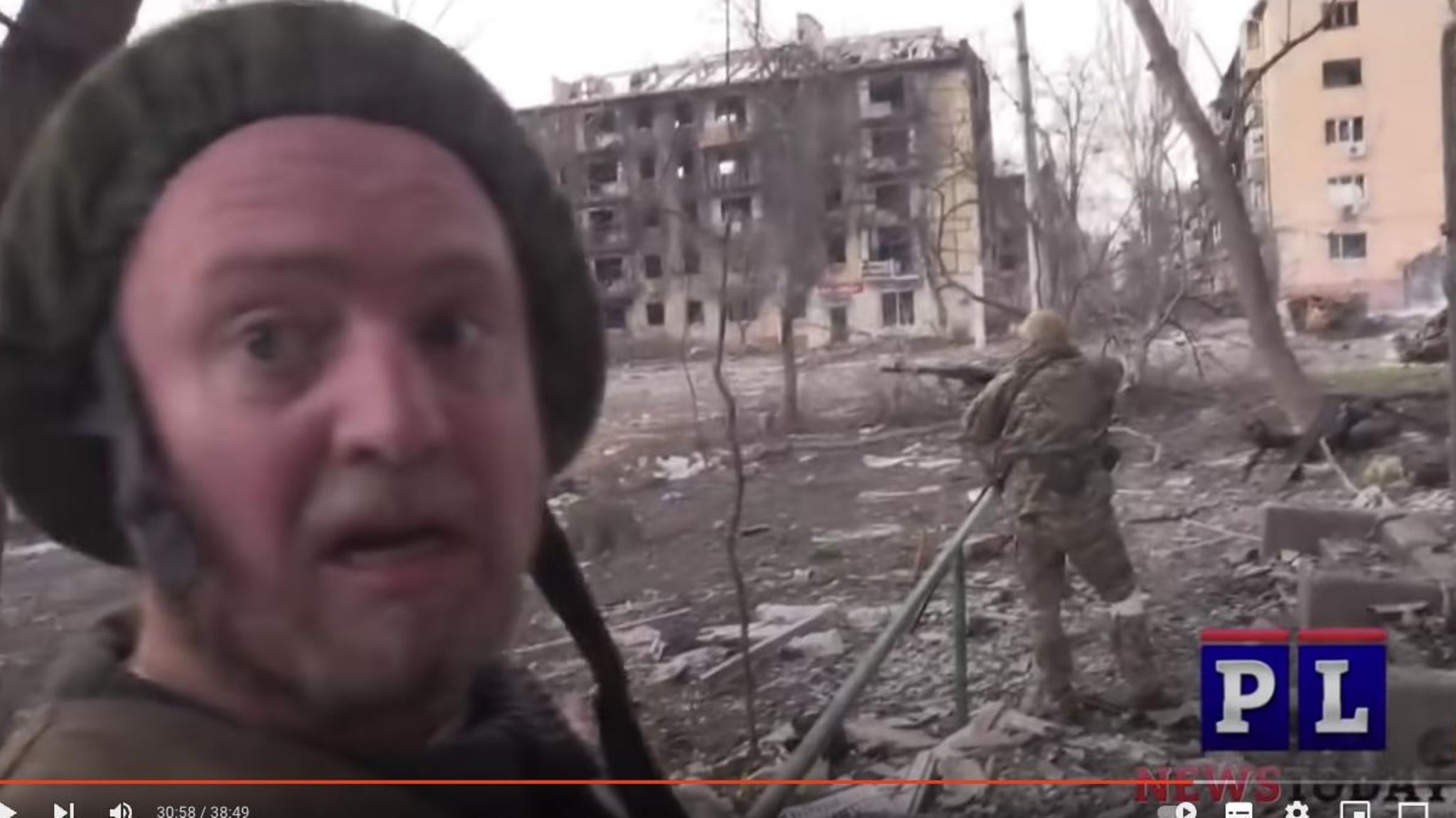 The "Strategic Dialogue Institute" found that after Lancaster moved to the Donbas region, one of the influencers who closely cooperated was the British Graham Phillips. Like Lancaster, Phillips saw a significant increase in the number of followers of the social media channels he managed after the war began, and increased his efforts in the direction. For this reason, he became close friends with Lancaster and developed joint projects with him. But later, for some reason, the relationship between these two "friends" was damaged, and Phillips harshly criticized Lancaster as a journalist in his Facebook status. According to him, "Lancaster is nothing more than a harmless clown who utters brilliant phrases in English, but runs in panic like a rabbit in the bright light of car headlights." In his next comment, Phillips called Lancaster "an illiterate, irritable charlatan, whose journalistic mind is lower than that of plant bark."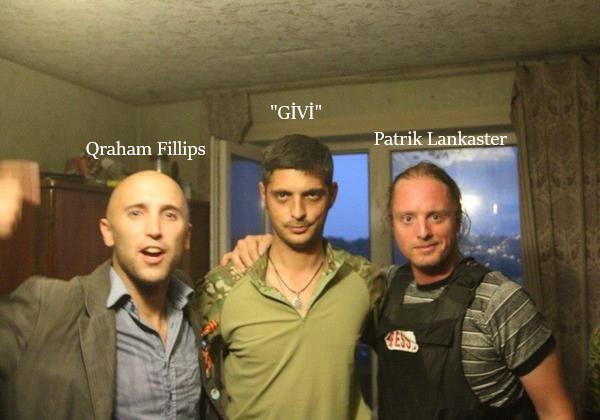 GRID investigative journalist Jason Paladino said about Lancaster, "my colleagues and I talked to his old friends and fellow reporters, and they all said Patrick lacked the ability to make objective judgments and was always sympathetic to Russian-backed forces in eastern Ukraine." Paladino said his thoughts and interests are open to speculation. But it's this kind of outreach that's beneficial for expanding the fundraising platforms Lancaster uses. Paladino points out that Lancaster's audience has grown significantly since the invasion of Ukraine, so it is safe to assume that there are many viewers who support the channel financially.
It is known from Bellingcat and GRID research that Lancaster refuses to communicate with journalists who have a different position. Grid asked to speak with Lancaster for this story. He agreed, and then stopped replying to messages. Grid also reached out to Lancaster's friends and family, most of whom declined to speak about him or did not respond.
Lancaster is described as someone who created a myth about himself and spread all kinds of false information to do so. For example, Lancaster's LinkedIn profile says he worked in a freelance capacity for Sky News and Thomson Reuters. A Reuters spokesperson told Grid that "Patrick John Lancaster was not a Reuters employee, freelancer or stringer at any time. Reuters purchased a small number of video clips from Lancaster in Ukraine over a brief period in the mid-2010s. These clips were not commissioned by Reuters." Sky News did not respond to a request for comment.
Lancaster's social media empire
Foreign experts note 2 main lines in his strange and biased activity. Presumably, first, he creates the image of an anti-American American who sees Russia as the "last island" not yet fully corrupted by capitalism and liberal values. Secondly, the aim is to convey Russian information to the American audience in its own language, where various information channels are closed. Before the full-scale war in Ukraine and the blocking of Russian propaganda media by Western countries, RT's YouTube channel had 1.9 million subscribers and 1.8 billion views per year. This number is more than CNN's YouTube channel. Let's not forget that extreme right-wing Americans are looking for an alternative to "CNN" and for some reason they find what they are looking for in the aggressive rhetoric of "RT" channels. source
Since 2014, Lancaster has been able to reach a global audience through the skillful use of multiple social media platforms, and in return has built a large "social media empire". He has about 550,000 followers on "Twitter", "YouTube", "Telegram" and "VK", the Russian Facebook "clone". As a result of the research, it was found that the videos on YouTube channel alone have more than 30 million views, and the traffic of the channel reaches 45 million. source
How did the mysterious relationship arise?
First point. American film director and writer David Ferris says in one of his interviews that in 2014 he met Lancaster with a group of freelancers at the "Red Cat" Hostel located in Donetsk, Ukraine. French photojournalist Antoine Delaunay and American journalist Christopher Allen were represented in the group. Ferris said that at that time, Lancaster regularly contacted "Russia Today" and sold them information.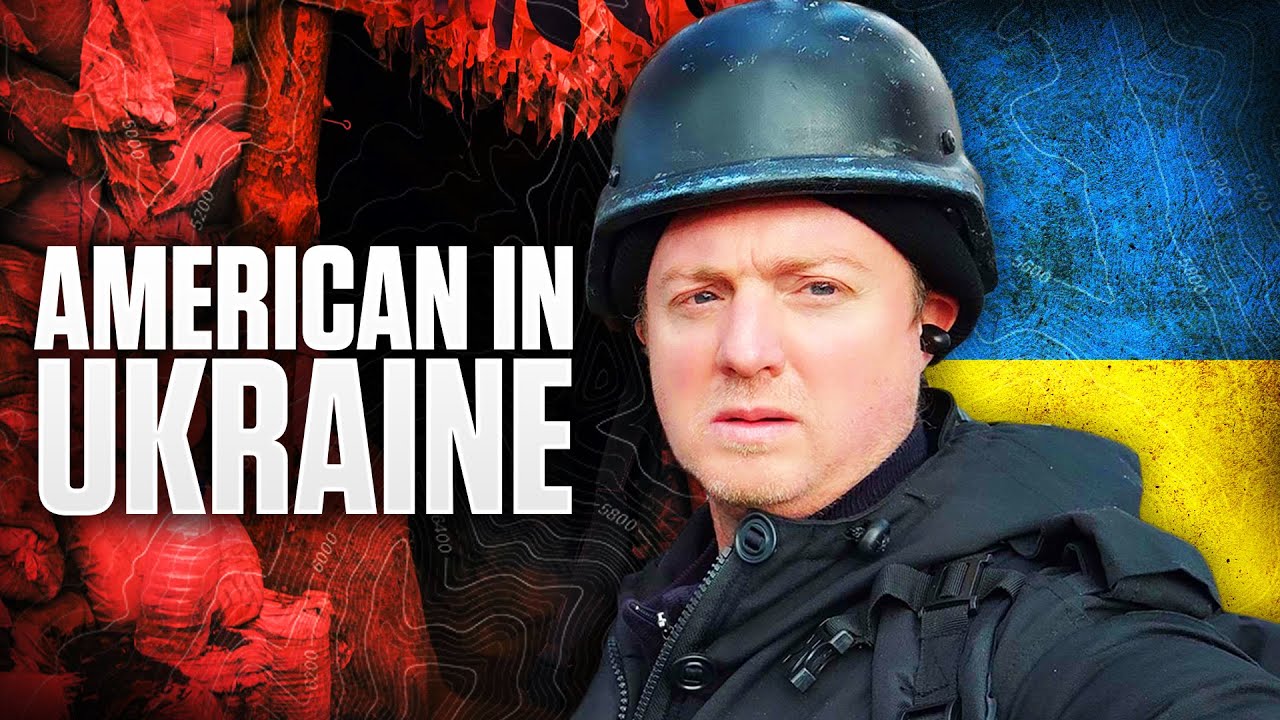 According to Ferris, their relationship soured after Allen, Ferris and Lancaster were detained at the unofficial border with Ukraine in the separatist-held territory known as the Donetsk People's Republic. The incident happened as follows: the employees of Ukrainian intelligence stopped these persons without translator, security, media accreditation, dropped them from the public bus they were going to and brought them to an old Soviet-style hotel. According to Ferris, the US Embassy contacted them the next day and was able to get them out. But Lancaster said he wanted to interview the "conspiratorial", "anti-imperialist" separatist and refused to go with them. This act of his made Allen very angry. Ferris recalls that the argument escalated into a fist fight in the dorm kitchen. "Chris objected to Patrick's broadcast because it did not comply with journalistic ethical standards," said Ferris. source
GRID could not confirm the detention of the group by the Ukrainian law enforcement agencies or the fact of the intervention of the US Embassy. However, it is clear that after a short time, Lancaster moved to DPR and continued his activities in this city.
It is interesting that Lancaster's wedding was covered by many Russian news agencies, including "Zvezda" channel belonging to the Russian Ministry of Defense. source
One more fact. Lancaster says on his LinkedIn account that he has been raising funds since 2015 to help residents of Donbass affected by the war. In December 2018, Patrick posted a picture on his Facebook page in Donetsk with bags and boxes of humanitarian aid in the background.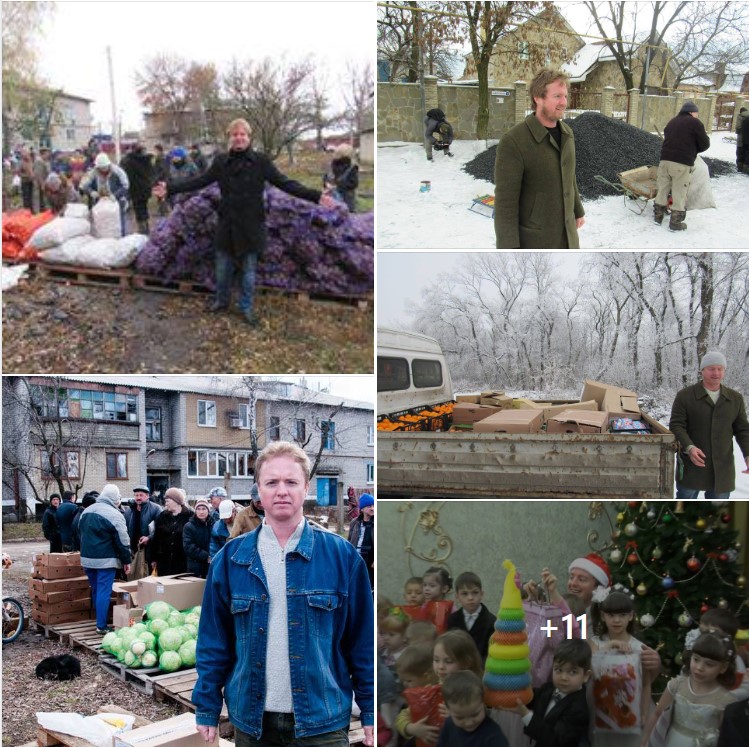 In this status, Lancaster admits that French citizen Eric Kraus played a major role in collecting humanitarian aid. Who is Eric Kraus? Although he lives in France, he is considered close to the "Russian elite". Kraus once worked for a company close to the former head of the Russian special services. Until 2001, Kraus worked as a chief strategist at the joint-stock bank NIKoil, owned by the Russian banker Nikolay Tsvetkov, named in the Forbes list. After that, Kraus took the position of strategist in the Russian company "Sovlink". At that time, "Sovlink" was a subsidiary of the Russian commercial bank "Alba Alliance", owned by Russian Viktor Vekselberg. This company was also said to have connections with Russian special services. source
Unique begging skills
Molfar, a Ukrainian open-source intelligence group, was able to investigate the amount of money Patrick Lancaster raised through his social media accounts. According to the site, Lancaster is able to collect a large amount of donations in addition to the royalties he receives. In addition to royalties transferred to a bank account in Russia, he also uses donation platforms such as Buy Me Coffee and Patreon. According to a report prepared by Molfar and VICE News, he had about 50 followers paying $1,250 per month in 2022 to his account on the Buy Me Coffee platform. A total of $77,000 was collected in the account.
On the "Patreon" platform, Lancaster has more than 1,000 subscribers who donate between $3 and $200 a month.
Faktyoxla Lab. has checked out these accounts from Patrick Lancaster. The status shared by Patrick Lancaster on the Facebook social platform on February 20, 2021 attracted our attention.
He wrote, "It is reported that the daily protest held today in Armenia to force the resignation of Prime Minister Nikol Pashinyan is a "New beginning". As you know, in September 2020, Azerbaijan began to occupy the unrecognized Republic of Artsakh (although it is officially recognized by most countries as the territory of Azerbaijan, 100% of the population considers it a part of Armenia). These attacks of Azerbaijan lead to a 44-day war that killed thousands of people on both sides"-opinions are sufficient arguments for the imposition of sanctions against this blogger by Azerbaijan.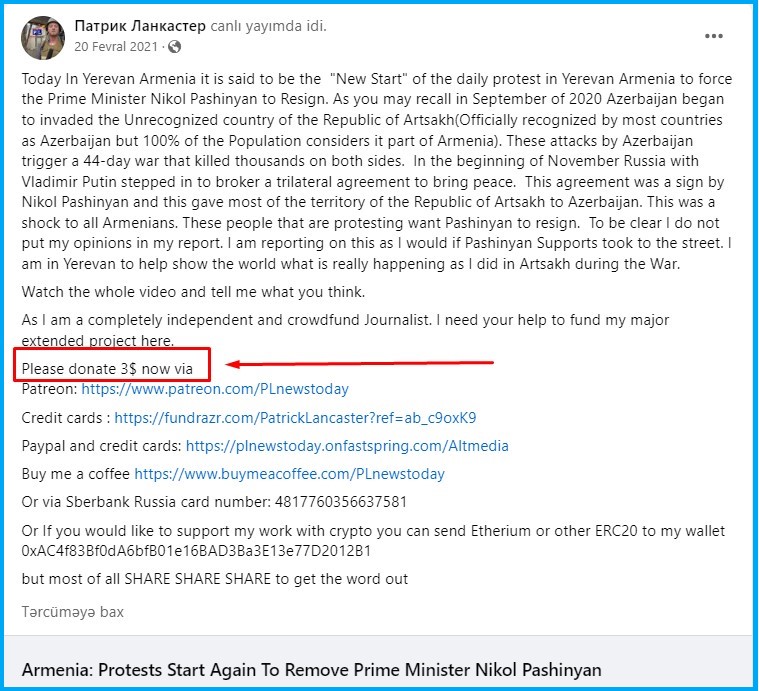 In continuation of that status, Lancaster clarifies his true intention: "I am in Yerevan to show the whole world what is happening, just like in Artsakh during the war. I need your help as I am a completely independent and well-followed journalist and most importantly to fund my project here. Please donate $3 now."
In the same application, he asks for money from Armenians by writing his accounts on the platforms "Patreon", "Buy me a coffee", "Paypal", "Sberbank Russia" card number and even the number of the crypto-currency electronic wallet.
When we investigated these accounts, we learned that the Patreon account was either blocked by the site, or Lancaster's account was deleted altogether.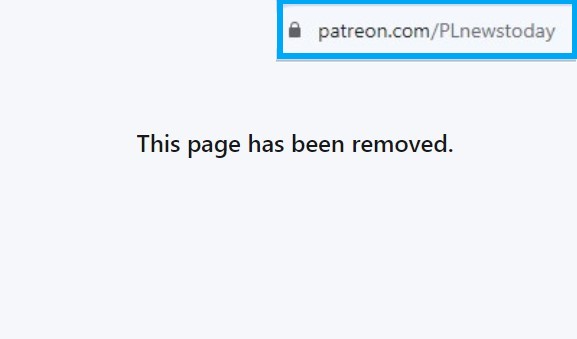 His PayPal and credit card accounts were also closed.
When we researched on the "Fundrazr" platform, we found out that $4,035 funds have been collected so far for the "Independent Journalist in the Armenia-Azerbaijan War" challenge.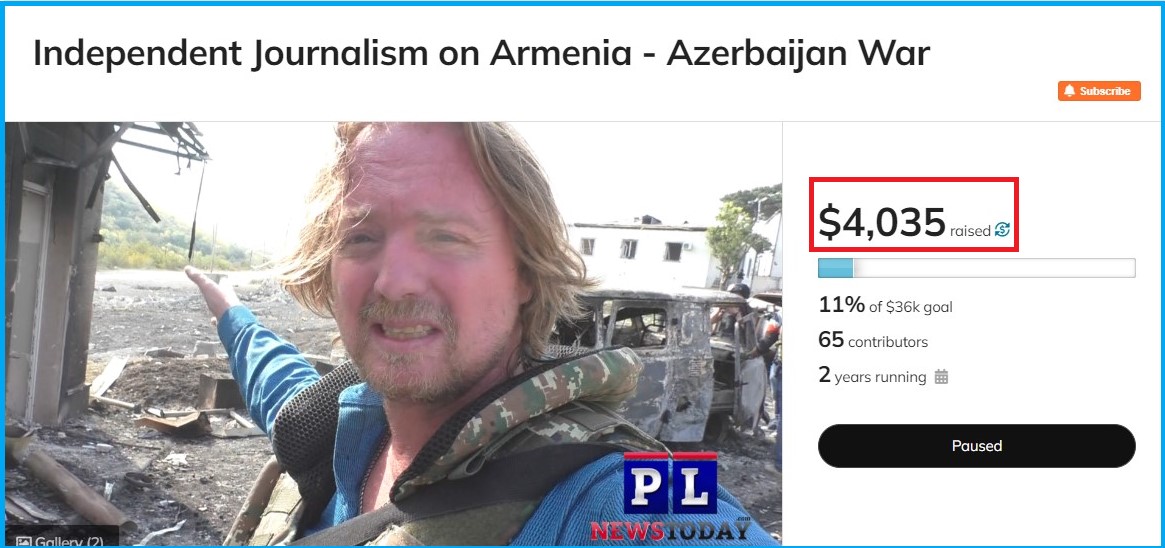 In order to increase the effect of the call, on February 23, 2021, he addressed the Armenians with words that influenced the thinking of the masses: "If you help again, we can convey what happened in "Artsakh" to more than 8,000,000 people all over the world. Please help me with this, donate more."
Later, he appealed to the relevant audience to cover what happened in Crimea, but because the results were not encouraging, he returned to the "Azerbaijan-Armenia" topic and made another call with a new text on March 11, 2022. As a result of the investigation, it is revealed that Armenian users openly support Lancaster on this platform and, most importantly, spread false propaganda.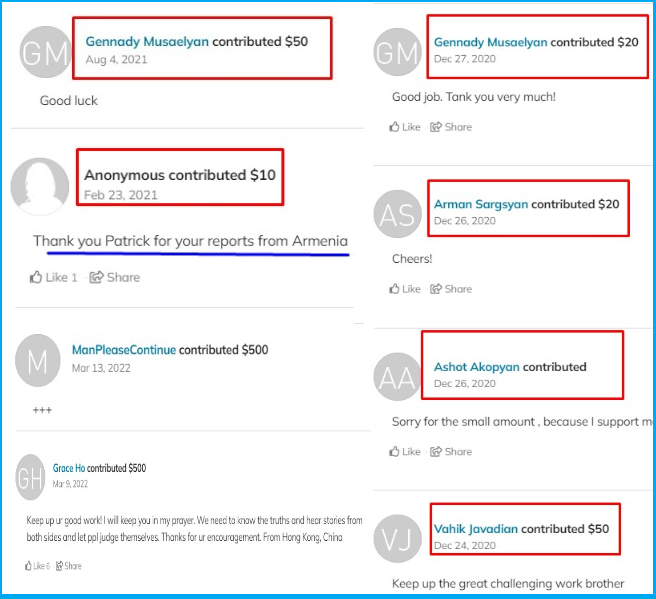 On the "Buy me a coffee" platform of Lancaster, it is clear that things are going better. Lancaster, who posted a photo with members of a terrorist group in his cover photo, talks about his large audience and also advertises his channels.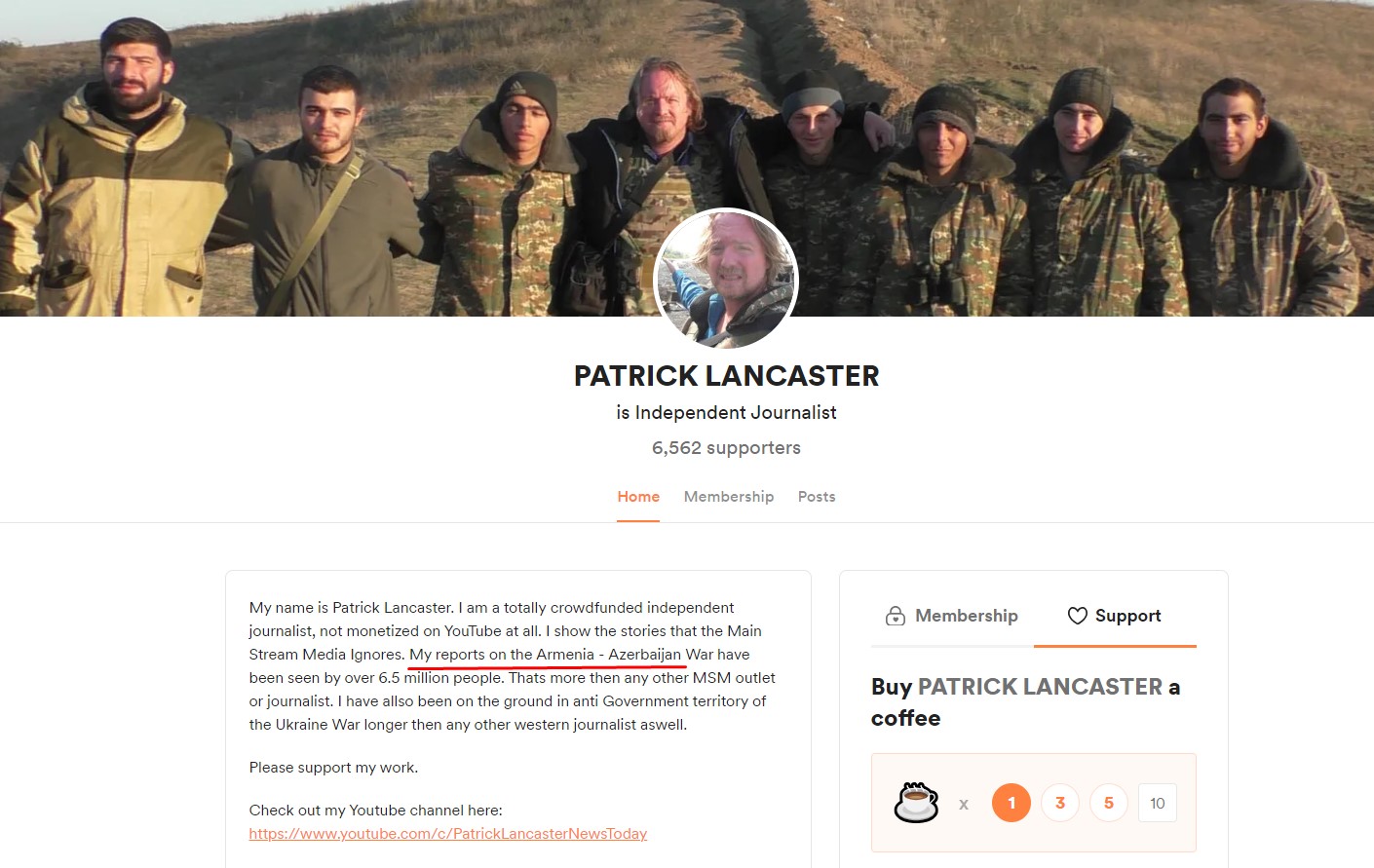 Any user can "buy" 1,3, 5 and 10 "coffees" for "$5" each with this platform and gift them to the author.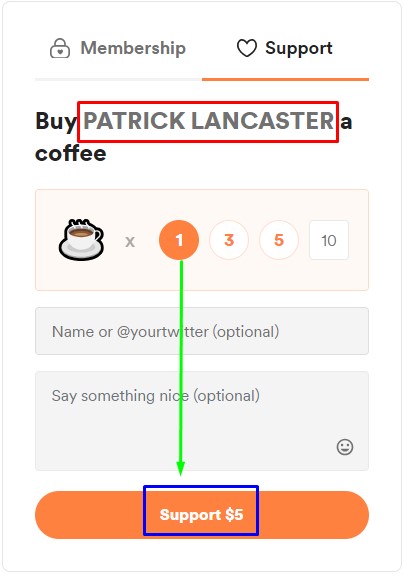 Here, too, Armenian users dominate.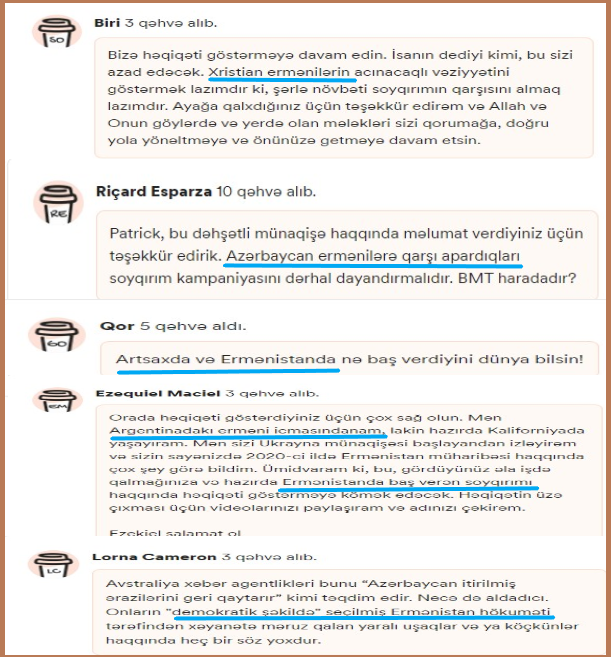 Finally, let's return to the videos made by Lancaster against Azerbaijan. As I watch Patrick Lancaster's videos, one thing keeps striking me: his propaganda videos are scripted, very similar, and primitive. For example, the covers of almost all of the videos he made about the war in Ukraine are decorated with aggressive colors. "Ukraine surrendered Mariupol", "Russian army's master class in Kherson", "Phosphorus bombs against the civilian population", "Ukrainian soldier raped a Ukrainian woman", "Donbass is Russia", etc. We have seen the same handwriting in Karabakh. It is enough to recall the aggressive news headlines of the recent videos: "Azerbaijani soldiers opened fire at Armenian refugees trying to leave Karabakh", "Azerbaijani cut off the hands and heads of Armenian children", "Arsakh is Armenia."
Let's look at another analogy. A fragment in the article "Independent journalist Patrick Lancaster" on the Russian website pikabu.ru attracted our attention. The author analyzed the inconsistencies in Lancaster's 2 videos. In one of the videos, an unidentified woman talks about the atrocities of soldiers in Ukraine. Such a shot is presented to the viewer.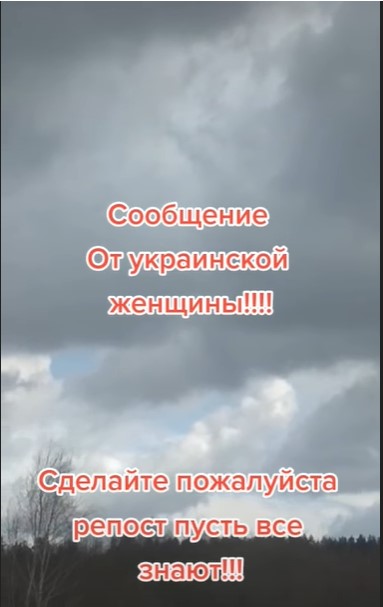 So,
- Lancaster's reliable source is "Ukrainian woman" and also a certain Larisa. Yes, what these people say is a solid fact and should be taken very seriously.
Note: Let's remember what the woman in the video that Lancaster filmed in Goris said to the man with a leg injury. The same medical professional also proclaimed the figment of his imagination as official, serious and irrefutable fact, and Lancaster, without any interference, broadcasts this video as it is. Not the same scenario?
- There is an emotional upheaval of the viewer, if it is a bit effective, the whole audience will cry, even Lancaster himself.
Note: Remember the words of the woman who said, "Azerbaijani used to cut off the hands and heads of Armenian children." An uninformed viewer will be horrified by what is being said. But this woman speaks unbelievable, unimaginable lies with the open tribune created by Lancaster and shows neither document nor proof.
The second video in the Pikabu article is an expose of Lancaster's primitive fake news production, which we have seen a lot of both in the 44 day war and in recent days.
Conclusion:
- Patrick Lancaster, presented as an American journalist, is an employee of "RT" headed by Armenian Margarita Simonyan, and this factor overshadows the objectivity of all the reports he prepares.
- His prejudiced position in the materials he prepared against Ukraine and Azerbaijan is related to securing his financial interests.
- The videos made by Armenia in recent days from the city of Goris are baseless, have no evidence and proof, and are misinformation.
- His spreading of biased information without learning the other side's position is contrary to the professional ethics and principles of professional activities of journalists.